Become a Pillow Fight Club Champion With Our New Best Ever Pillow

The first rule of Pillow Fight Club is: you do not talk about Pillow Fight Club… unless you have a really good reason – and at Premier Inn we definitely do. We're launching our brand new, best ever pillow range, and we've come up with a fun way to make use of our old pillows before they're recycled. As we bring our new pillows to over 800 of our hotels, up to 300,000 leftover pillows will be used to inspire and create Pillow Fight Clubs in cities across the UK.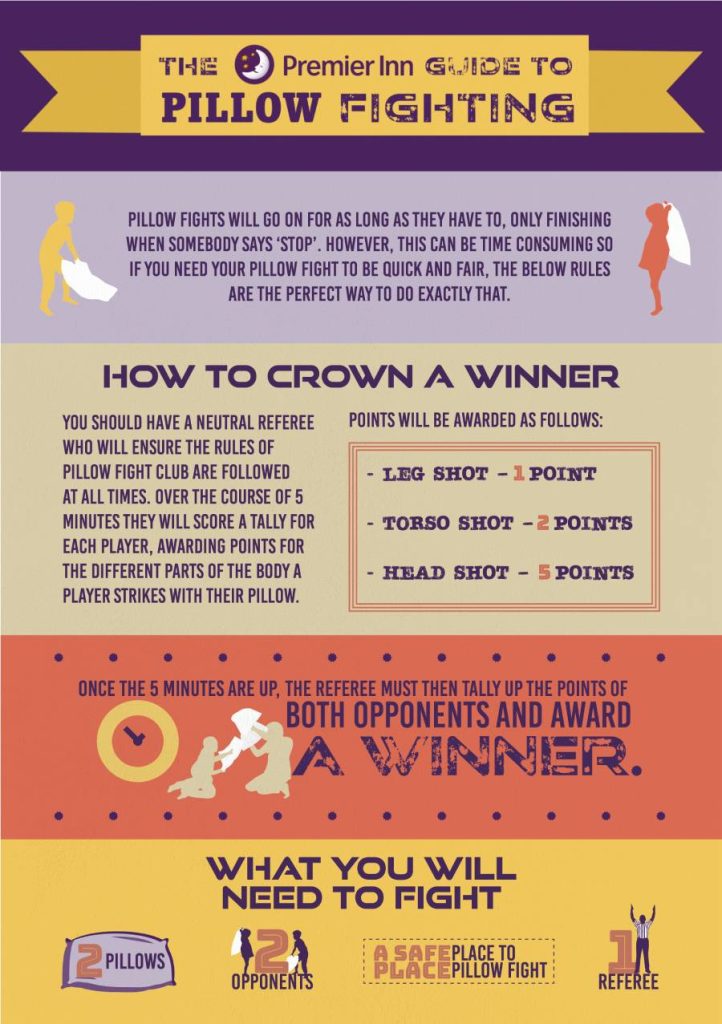 Our new, best ever pillows
Our best ever pillows are sold in pairs, with firm and soft versions to suit every sleeper. Each pillow has a quilted cover protector for extra comfort, which is zipped at one end for easy care. Our pillows are even more lightweight and breathable because they're made with blown hollowfibre, plus they've been expertly designed to be easy to plump to perfection.
Buy your very own Premier Inn pillows
If you're looking to bag the best pillow around for the comfiest night's sleep, you can now buy our brand new pillow range and super comfy beds.