Our Premier Inn Pillows Have Gone Viral!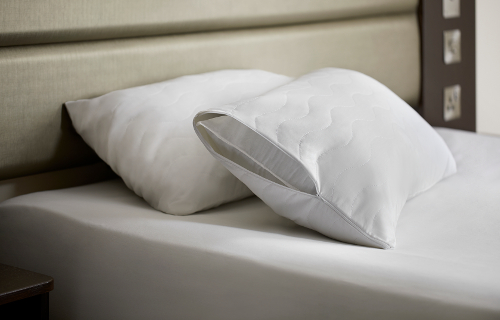 We've been amazed to see a 65% spike in demand for our comfy Premier Inn pillows over the last few months after a TikTok about them went viral.

TikTok user @charconnor shared a video of her excitement on the app after ordering a pair of our pillows to enjoy in the comfort of her own home. Made as part of the #TikTokmademebuyit trend, it wasn't long before thousands of others were watching – the video currently stands at over 90,000 views and counting!

@charconnor's video didn't just lead to a huge increase in sales for our much-loved product, but quickly inspired other TikTok users to create similar videos sharing the love. Since the video was shared, over 6000 pairs of our pillows have been purchased, and we're delighted that so many people will get to enjoy some Premier Inn comfort at home as a result. 
Sarah Simpson, our Head of Sleep Product Development, said:
"We understand how important getting a great night's sleep is – whether you are at home or in one of our hotels. And with many of us missing weekends away it is great to see so many people investing in the quality of their sleep. Our pillows are the perfect way to enjoy a little bit of Premier Inn at home."

With National Bed Month officially upon us and World Sleep Day just around the corner, too, now's the perfect time to treat yourself to a hotel-quality sleep at home with a pair of our Premier Inn pillows. You can choose between soft pillows and firm pillows – both of which include a quilted pillow protector – all for just £25 a pair, including delivery. Find out more and buy direct from our Premier Inn bed page.